Tourism in Myanmar is just scratching the surface and those lucky enough to visit will discover an optimistic, diverse, scenically stunning and culturally rich nation. Below are a few suggestions that you might like to include in your holiday that are slightly off the beaten track, but can be included with the main sights. Each of our holidays is private and designed around you, so anything can be added to our featured holidays.
---
Kalaw, Former British Hill Station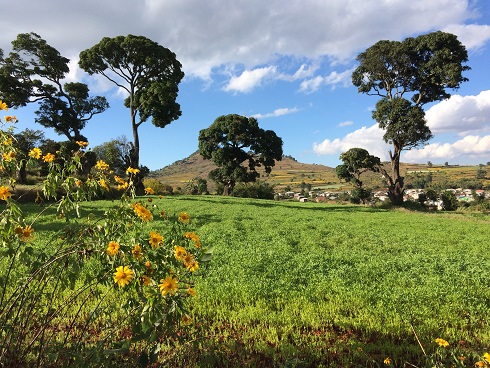 This former British Hill Station is set amongst stunning mountain scenery, in the heart of some of the most beautiful hiking trails in the country. The countryside and idyllic villages are authentic, no mass farming practices, and the trails will be largely your own, except for farmers and villagers who use them to access the fields. Each walk will take you into a land whose tranquillity and beauty will remind you why you've travelled so far. The more intrepid can take a 2 day hike to Inle Lake.
Travel in November through early December and land will be covered in wild flowers (the millions of wild sunflowers are seen as a weed) and the harvest will be in full swing.
---
Kyaiktiyo (Golden Rock)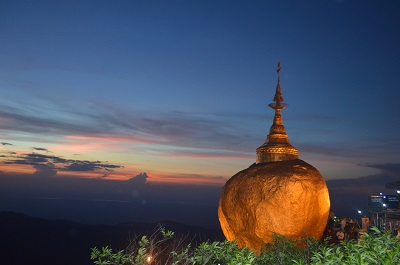 Vietnam's central coast is packed with history, natural beauty and summer sun. Hue was the last Royal Capital, dominated by the Citadel, home to the forbidden Purple City. Just north you'll find the DMZ and the largest cave in the world. The drive from Hue to Hoi An is dramatic, along the mountainous coastal road. Hoi An is often the holiday highlight combining a UNESCO World Heritage Old Town full of history, galleries & restaurants that's lantern lit at night with superb beaches. It's one of the few parts of SE Asia that enjoys its dry season during the Spring & Summer months. Perfect if you'd prefer a beach stay with town to explore in the evening.
Arrive and you're on top of a narrow mountain ridge. Join thousands of pilgrims, amongst whom you'll see monks and nuns as well as hermits who have left the forests to visit here. At the main plaza you enjoy a panoramic 360 degree view of the surrounding Mon State mountains and as the sun drops the Golden Rock is lit up in the night sky for all to see. The evening then gets into full swing as families and groups socialise and eat. You leave with a feeling that you're in the midst of a Burmese charabang and real highlight of any visit.
---
Mrauk-U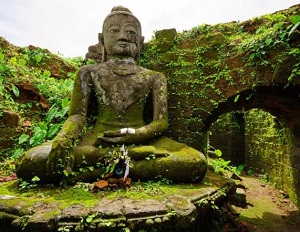 The Kaladan River hides Mrauk-U in its watery embrace and as you approach by boat you don't immediately get the feeling that you're arriving at the greatest capital of the Arakan, who for 350 years ruled over most of what is now Bangladesh and large parts of Burma. What you do soon realise is that you've found the rarest of beasts a beautiful, peaceful and largely unspoilt (by tourists or government) town where the ancient architecture and historical sites sit within the community.
Venture a little further and you can explore a countryside dotted with Chin villages, paddy fields, local markets and river scenes. Like a lot of places that you have to make a bit of an effort to get to, very much worth it.