Cambodia is a holiday destination that rewards you as soon as you arrive and gives more to those who are prepared to push a little bit further.
Leaving its violent past behind, tourism will be one of the keystones on which this addictively alluring country builds its future. Come here on a tailor made holiday and you'll discover a country not only blessed with world class sights but hidden gems that for now remain under the radar. The real strength is the people, whose infectious optimism and strength are driving the country forward. Make sure your ability to smile, wave and say hello is in full working order before you arrive.
---
The stunning Angkor Archaeological Park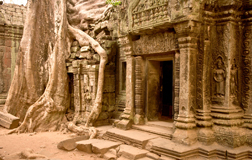 When asked why come here, Angkor Wat immediately springs to mind. However when planning your tailor made visit remember that although Angkor Wat is a centrepiece, it is just one of many temples that make up Angkor Archaeological Park, as well as villages, schools and farms that offer fascinating glimpses of rural Cambodian life between temple visits. Don't just fly in to see Angkor Wat, take 2 or 3 days to really make the most of this World Wonder.
Each of our Angkor tailor made holiday itineraries also includes a dedicated professional guide as they are essential to bring the rich history alive. Their local knowledge will also offer a degree of flexibility that allows you to adapt the days to suit you and make sure you visit each site at the best time, keeping ahead of the crowds.
---
Capital & Culture
Away from Angkor most visitors will also spend a couple of days in the Capital, Phnom Penh. The city is not a shiny Asian capital, which only adds to its allure, as it maintains an authentic face and character that you have to dive into to truly appreciate. There is a rediscovered confidence that is reflected in the new hotels, art galleries, designer shops, restaurants and bars that show off and celebrate local style and culture.

City touring highlights include the National Museum, home to the finest collection of Khmer sculpture, the fascinating Royal Palace built in 1866 by King Norodom, the Silver Pagoda and the Tuol Sleng Genocide Museum, a school that was turned into a prison and torture centre. This acts as a sobering and poignant reminder to the bloody past, as torture devices still sit in empty rooms and haunting photographs of the victims stare out from the walls. About 14 kms out of the city you'll find the Killing Fields of Choeung Ek, where over 17,000 people were killed. This is commemorated by the 13 storey high memorial filled with 8,900 skulls arranged in order of age and gender.

From here Cambodia is yours to explore and travelling by road or boat for at least part of any holiday is highly recommended, as this is the best way of immersing yourself in the real country that is largely lived away from the tourist hotspots in its rural heart.
---
Atmospheric stay by the sea

From Phnom Penh travel south 3-4 hours to the coast and you reach Kep, famed as a Khmer retreat and the country's premier seaside town. This high profile led to its downfall during the Khmer Rouge's rule, but its superb location has guaranteed its resurgence again, offering an atmospheric stay by the sea, with authentically renovated hotels lining the shore and nestling in the hills to create a special feel. If you want golden sands and a livelier atmosphere head to Sihanoukville a little further west.

Continue further west into the Koh Kong Conservation Corridor and you're really getting away from it all, entering a world of rolling hills, mighty rivers and the largest mangrove forests in South East Asia. Don't imagine you'll be roughing it, as here you'll find Four Rivers Eco-Lodge, a luxury boutique resort that floats on the beautifully remote Tatai River. An example of the direction eco-tourism is taking, as Cambodia aims to make the most of its untamed beauty.
---
Pristine Wilderness
Perhaps the area with the most potential is the North East, which is perfect for those looking to keep ahead of the curve and experience a destination before the masses move in. Holidaymakers are starting to be drawn to the pristine wilderness that is home to ethnic minority groups, beautiful landscapes and varied wildlife. Discover a land where it's still possible to grasp that elusive feeling of discovery.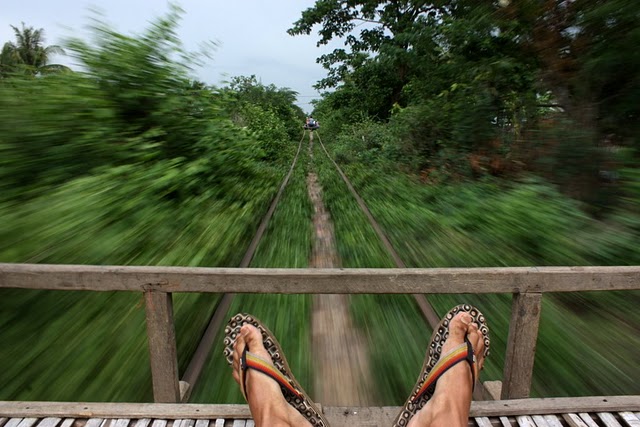 As ever in IndoChina, the Mekong River seems ever present and there is a growing trend to explore part of the country by river as you can create a superb holiday travelling between Phnom Penh and Siem Reap (Angkor), via the massive Tonle Lake that dominates Cambodia's centre. A recommended aside is to take a boat from Siem Reap to Battambang that boasts some of Cambodia's most beautiful country scenes or extend your cruise and keep going all the way through the Mekong Delta to Saigon.

After decades of violence, tourism is a lifeline for this fragile but emerging country. In fact on any tailor made holiday it will be near impossible to associate the country's traumatic past with the peaceful scenes and amazing hospitality you'll enjoy. Cambodia is starting an amazing journey why not join in for part of the ride.