Kratie is a dusty town on the Mekong River about 6 hours drive from Phnom Penh, so why visit?
Spot the rare Irrawaddy dolphin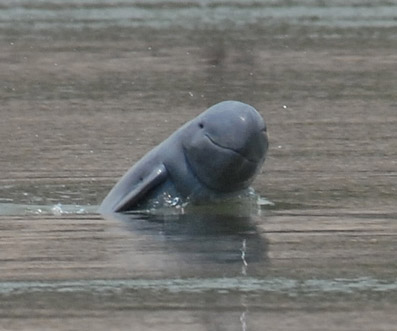 Kratie has an expansive riverfront, some of the best Mekong sunsets and a legacy of French-colonial architecture, but the main draw is dolphin spotting as it's the best place to see the rare freshwater Irrawaddy dolphin whilst enjoying a boat ride along the majestic river.
Stay on Koh Trong Island
Just across from the town is the island Koh Trong, a beautiful, authentic farming community that offers a relaxed view of rural Cambodia with no cars. Staying in either a homestay or at the Rajabori Villas you can enjoy the island by bike or on foot. Shaded by the trees you have the Mekong on one side and villages on the other as you follow the flat sandy paths that skirt the island and offer access to the people, farms and orchards that make this rural idyll their home. Your guide will explain what life's like here, but be prepared to shout a welcome to every child you see!
Include in overland tour
Kratie is a great addition to any overland Cambodia tour. You can include it in a short tour between Siem Reap and Phnom Penh or on a more extensive tour across North East Cambodia to Saigon, Vietnam.