When you visit some places in the world and see the present incarnation you've have to be reminded what it used to stand for. Anuradhapura is just such a place, as when you arrive in this sleepy town it's hard at first to believe that it was Sri Lanka's first capital that flourished for 1,300 years until the Indian invasion in 993AD. It was established around a cutting said to be from the fig tree under which the Buddha sat and gained enlightenment. It now sits as one of the world's oldest continuously inhabited cities.
Redolent With All That Made Ancient Sri Lanka Great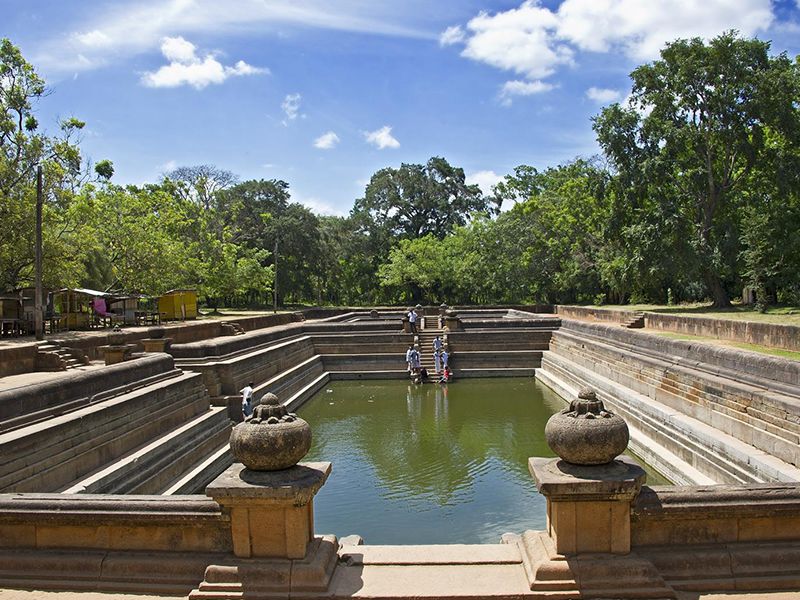 As you spend a day exploring with your private guide you'll find that Anuradhapura is redolent with all that made ancient Sri Lanka great. Close to the Malvathu Oya River the vast complex boasts a rich collection of archaeological and architectural wonders: three colossal tanks (reservoirs), towering bell-shaped stupas (dagobas), the remains of a palace, Isurumuniya Vihara rock temple and the Royal Pleasure Gardens.
Easy To Add As A Day Tour or Stay Longer
What makes it special is that it remains alive and relevant, as some of the temples are still used as places of worship, particularly during poya (full moon) days when those visiting wear white. Travel out further and you'll find the surrounding area supports a series of monasteries
Easy to add as a day tour from Habarana, Kandalama or Sigiriya, but it's such a relaxed place that you won't regret staying the night and spending the following day exploring the surrounding villages and countryside.