First established as a hunting reserve, Yala has come a long way since as it's now established as the place to see leopards.
Yala Delivers Nature In The Raw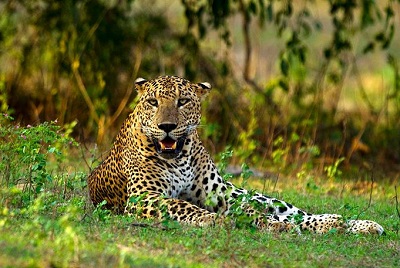 Yala is unique within Sri Lanka because of the range of habitats it offers from dense jungle to scrub bush, open savannah to semi-arid areas, small rock pools and ravines to large fresh water lakes punctuated with prominent rocky outcrops, all bordered by a snaking wild coastline. It's not just about leopards, the park is teeming with an incredible variety of wildlife, including elephants, buffalo, crocodiles, sloth bears and a multitude of tropical birdlife
With this popularity also comes the crowds and during the winter high season you should be ready for a high number of fellow tourists. A full day tour is perhaps the best option as between 12 and 4 you'll have the park largely to yourselves as you picnic under the shade of a tree.
Yala delivers nature in the raw and by staying in one of the luxury camping options or boutique hotels on the park border nature will no doubt follow you home!