Nuwara Eliya is synonymous with Sri Lankan tea and throughout the surrounding countryside you'll see why, as tea bushes seem to cover every square inch to create mile upon mile of perfectly manicured tea terraces that are systematically swept of their tender top leaves by gangs of pickers. These images fill brochures and a tour or walk through an estate is a must.
Nuwara Eliya - Sri Lanka's Historic High Tea Country
The other draw lies closer to home.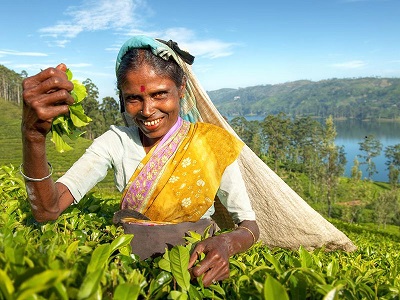 At a height of 1,893 metres its climate is more reminiscent of the UK and it was here that the British headed to escape the heat of the tropical low country and build their mansions and lodges, many of which are now atmospheric heritage hotels. The town is stubbornly nostalgic and comes complete with municipal park, golf course, boating lake and race course.
The third reason for its popularity is that the beautiful hill country can easily be included in most tours and you can take a picturesque train journey up from Kandy or on the Ella just a bit further at the end of the tracks. The ride offers the best views of the tea estates, forests, waterfalls and village life.
Bring Your Walking Boots
If you're interesting in hill walking then Nuwara Eliya is gateway to the Horton Plains National Park, a high grassland plateau famed for its stunning flora and fauna as well as the sheer precipice of World's End and the Baker's Falls. All around are hills, forests, streams and waterfalls, but get there early before the mists roll in.