Most won't have heard of Gal Oya as it's the least-visited of Sri Lanka's many national parks, but as visitors look for less trammelled areas that offer more nature and fewer tourists Gal Oya stands out for its beautiful landscapes, abundant wildlife easy access and even the chance to spot a swimming elephant! Added to this the chance to enjoy a boat safari and stay in the rustic Gal Oya Lodge and you begin to wonder why it's taken so long.

Beautiful landscapes, abundant wildlife & even swimming elephants
The centre piece to Gal Oya is Senanayake Samudraya, the largest man-made lake in Sri Lanka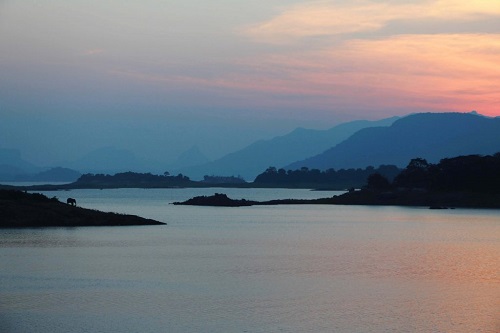 that's dotted with a series of islands and is one of the best birding sites in Sri Lanka. The islands offer tantalising grazing for the park's crown jewels, swimming elephants that travel from island to island eating their fill. With this mind make sure you include a boat safari; you may not see the elephants but it's a far more peaceful and less intrusive way to see the abundant birdlife, crocodiles and water buffalo that make it their home.
Back on dry land almost 50% of Gal Oya is evergreen forest and a third is savanna area, so whn combined with the lake you can see why wildlife thrives in this environment, with 32 species of mammal including elephants, wild boar, leopards, sloth bears as well as 100's of bird species. Each holiday will include a jeep safari (as well as by boat) and from the Gal Oya Lodge you can join the resident naturalist on a guided bird walk through the park and up into the surrounding hills.
More Nature - Less Tourists
Easily added to most touring itineraries, Gal Oya gives you room to relax and let nature come alive at its own pace. You probably won't see and leopard but you will enjoy the incredible breadth of wildlife that Sri Lanka boasts on nature's terms rather than by chasing others around the park in packs.