As in every tropical country that has a colonial past, the Europeans made it a priority to establish up-country hill stations in which they could escape the heat and do a spot of hunting. Welcome to Dalat in the Central Highlands, its spring-like temperatures and beautiful mountain scenery now attracting honeymooners as well as holidaymakers looking for something different in the tropical south.
A very different Vietnam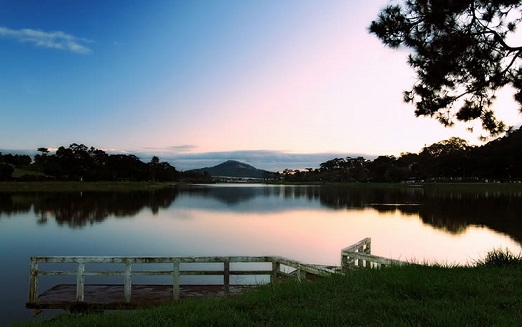 At over 1500 m above sea level Dalat really is a very different Vietnam, with rolling mountains, dense pine tree forests, picturesque waterfalls and scenic lakes creating a natural alpine scene.
But the thing that will immediately strike you is how strong the European influence remains with a fine collection of French colonial architecture in varying states of repair, a cathedral, Art Deco railway station, Summer Palace and even a mini Eiffel Tower.
A gateway to the Central Highlands & Beaches
Dalat also acts as a gateway to explore the Central Highlands and it's easy to get off the beaten track as really only the town gets on the tourist radar.
The scenery just keeps on delivering with superb mountain views, wild waterfalls and the chance to visit neighbouring hill tribes.
You can also extend your holiday on the beaches around Nha Trang or Mui Ne and travelling down the mountain road you'll enjoy breathtaking views down to the coast.