Ha Giang region lies to the north of Hanoi close to the Chinese border and will attract those looking for a more off the beaten track holiday experience, zigzagging over mountain passes to explore a rugged beautiful country, a world away from our manicured world.
Don't forget your camera
Home to over 50 indigenous hill tribes who have to work hard to farm the terraced rice fields that cover the region, you will be amongst the few, not the many, who travel this far north.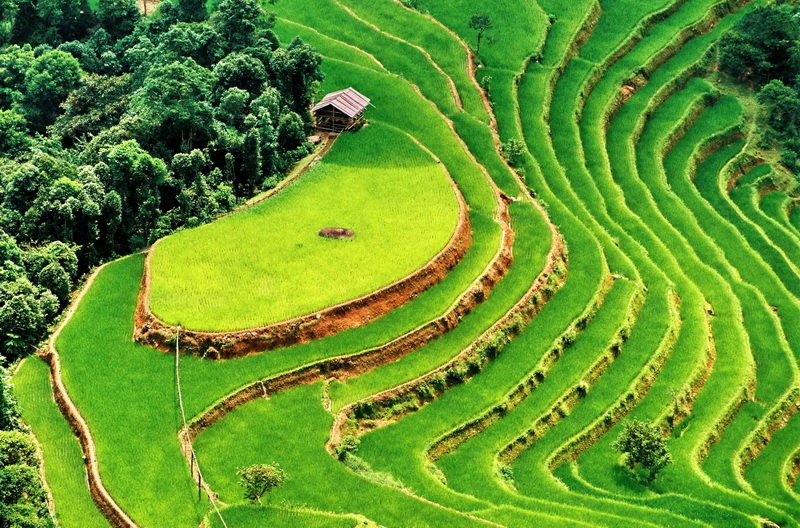 As the tribes live a relatively isolated life the lively local markets still act as the focal point at which villagers congregate in traditional dress to shop, eat, flirt and gossip.
As a developing region luxury hotels do not exist and most visitors look forward to experiencing a selection of home stays and access to some of the best trekking in the country. Don't forget your camera.
Combine with a trip to Sapa
Ha Giang can be combined with a stay with Sapa and perhaps a few other less well known gems. Ba Be became Vietnam's 8th National Park in 1992 and boasts wild rivers, cascading waterfalls, plunging valleys, massive lakes and mysterious caves all set amid towering peaks.
The surrounding area is home to members of the Tay minority, who live in stilt homes.
Cao Bang province borders Ha Giang and again offers dramatic mountain scenery where craggy peaks sprout above the vast rice-paddy landscape and mountain tribes live in isolated pockets. The biggest draw is Ban Gioc waterfall, the largest and most dramatic in the country, one end falling in China and the other in Vietnam. Half the pleasure of any visit is walking across paddy fields to reach the base of the falls that in the rainy season can be heard from miles around.
As tourism continues to develop more options will become available, but any traveller to these more remote regions must be happy with homestays and long transfers, that become part of your Vietnam Holiday experience travelling through some of the country's most scenic areas.